Channel 5 News
May 2023
Our founder Hema Stewart was interviewed by Channel 5 about the state of the economy and what it means for small businesses across the UK. 

March8
March 2023
In this insightful interview with March8, our founder Hema talks about her journey to create Curlicue, her ambitions for sustainable gift wrap and why her spirit animal is a Platypus. Read the interview here. 
Good Housekeeping
December 2022
Good Housekeeping interviewed our founder Hema for their Women Who Lead feature.
Ideal Home
December 2022
Ideal Home asked our founder, Hema Stewart, for her tips of reducing wrapping paper waste. 
Mollie Magazine
November 2022
Lifestyle trends magazine Mollie gave Curlicue a glowing write up in the run up to the festive season.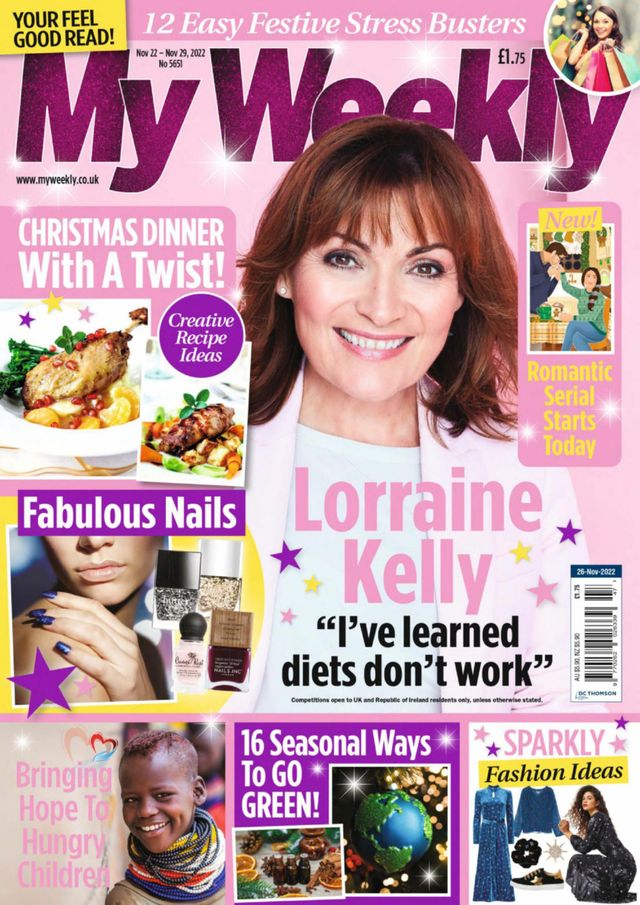 My Weekly
November 2022
My Weekly featured Curlicue in their Be Green feature in the run up to Christmas.
   
PaperCrafter
June 2022
PaperCrafter collaborated with Curlicue for an exclusive giveaway.
Planet Mindful
June 2022
Wellbeing and sustainable lifestyle magazine Planet Mindful featured Curlicue's Blush Blossoms gift wrap.
Prima
June 2022
Wellbeing and sustainable lifestyle magazine Planet Mindful featured Curlicue's Blush Blossoms gift wrap.
Vegan Food & Living
June 2022
The UK's most popular Vegan magazine, Vegan Food & Living, featured Curlicue in the news section of their June issue. 
 
The Independent
December 2021
Our Stars at Dusk gift wrap was awarded Best Design of eco-friendly and sustainable gift wrap by The Independent.
Artefact
November 2021
University of the Arts London's journalism magazine, Artefact, interviewed our founder Hema about Curlicue.
Coast
December 2020
Coast loved Curlicue's plastic-free gift wrap and featured our beautiful Nutcracker print in the mag & online.
Glamour
December 2020
In their eco-friendly gift wrap guide, Glamour UK, features Curlicue's Nutcracker & Mistletoe & Holly prints.
Pick Me Up
December 2020
Read about Curlicue's story and our festive gift wrap in Pick Me Up's "Your Pick Me Up" section.
Crafts Beautiful
November 2020
Curlicue's Christmas Secret Santa print makes it into Crafts Beautiful's Colour Notes feature.
Kindred Spirit
November 2020
Kindred Spirit magazine features Curlicue as part of their festive gift guide featuring eco-products.
Wired
October 2020
Founder of Curlicue, Hema Chauhan, tells Wired why the book "Originals" by Adam Grant had a big impact on her.
PlantBased
September 2020
See our 'Sweet Love' print in PlantBased Magazine's "Lifestyle Best Buys" feature.
Stationery Matters
July 2020

As Christmas in July takes place, Stationery Matters features Curlicue's Christmas range for 2020.
My Weekly
April 2020

Curlicue's 'Baby Dragons' print gets featured in My Weekly's "Time for a chat" magazine feature.
BuzzFeed
March 2020

For International Women's Day, BuzzFeed includes Curlicue in a feature on female-owned businesses.